Forchics Reviews
Do you know how important it is to take care of your eyebrows and eyelashes? Barring a few, most of us know little about it. But, you know what, the way we condition our hair, our eyebrows, and eyelashes also deserve it. Beautiful eyebrows and eyelashes give us a beautiful facial structure. Eyebrows grow towards the sides of our faces. In this way, they keep moisture away from our eyes.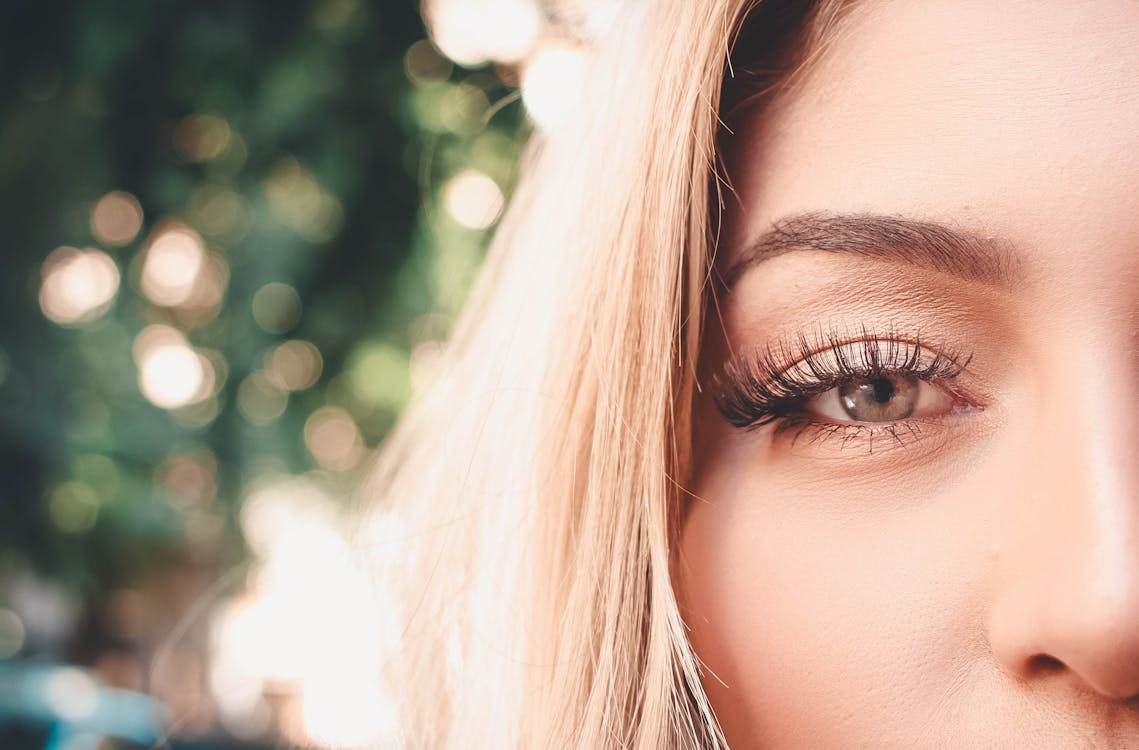 Eyelashes save our precious eyes from dirt and other tiny particles. There are various eye decorating products like mascara, pen, and so on. Those help you make your lashes look more extensive, and the pair of brows look prominent. But, these become a bother when you are to remove them before retiring to bed.
You may or may not know that many brands are out there that have made products for the natural growth of these hairs. These products help to strengthen the brittle and weak hair of these regions. Here comes the name of Forchics. The brand name is not all that's going to help. So, we thought of coming up with this Forchics Reviews that will show you both the lighted and the dark side of its creations.
The sake of your eyelashes and eyebrows
Forchics perceive what your eyelashes and eyebrows long for.
The simple secret that helped this brand stand out among a million others is its usage of natural plant properties. Its uniqueness of products comes from the scientific way it creates products for you, for all. Forchics has embraced vegan matters to manufacture its products. Most remarkably, Forchics highlights that its products are sulfate, paraben, preservative, synthetic, and chemical-free. Those are all cruelty-free items in this era of maximal development in the beauty realm.
Now, let's dive into the unbiased Forchics Reviews for your better understanding.
1. ForChics ForLash Eyelash Growth Serum
ForChics ForLash Eyelash Growth Serum sells like hot cake. The power of 100% natural active ingredients in it promote the growth of your eyelashes. Forchics serum provides your hair roots with nourishing nutrients and reparative natural extracts. The brand confirms that no hormones are added to it.
As stated by the brand, this serum will give your lashes a lush and thicker growth in 2-4 weeks. And in 60 days, you will gain a fuller lash. It has no additive fragrance, nor does it contain the yucky stuff gluten. Forchics serum relies on vitamins to boost the growth of your lashes. Harsh treatments damage your lashes, and the nourishing formula of this product restores them. Moreover, its hypoallergenic ingredients add to the length and volume of your lash.
Ingredients
Biotin, the paragon component, stimulates keratin production that is of paramount importance for hair growth. Rosemary extract can restore natural lashes. You may or may not know that Vitamin E strengthens as well as moisturizes dry lashes. Magnolia Bark helps to reduce loss of hair. For the revitalization of hair follicles, there is Panax Ginseng.
It would be best to buy the product because it is free from phthalates, paraben, sulfate, BHT, etc. So, it is safe for daily use. It is rather advised that for best results, the serum should be used twice daily. Make use of it as an inseparable part of your daily self-care routine. Your consistency can assist the product to work to its fullest. Apply a layer of it across your lash line.
Pros
It helps to restore lashes from a thin and sparse state.
It works on the rejuvenation of hair follicles.
It contains no harsh chemicals and hormones.
It has the efficacy of plant botanicals, vitamins, antioxidants, and amino acids.
It is Cruelty-free.
Cons
Allergic reactions caused by the product may lead to redness and itchiness of the eyes.
It often causes discoloration of eyelids.
More that it causes are the following:
Eyelids may swell.
Eyelid skin gets darkened.
The skin may get dried.
No products found.
You Might Like: Younique Lash Serum Reviews – Is It The Best 4 Eyelash Serum?
2. ForChics ForBrow Eyebrow Growth Serum For Thicker Brows
Forchics' this creation is more nourishing and refreshing. It promotes hair growth in the over-plucked areas of your eyebrows. Your eyebrows must feel tired of the painful treatments and over-tweezing. Then, it is high time for you to take the aid of this serum. It supplies reparative natural extracts and nourishing nutrients.
100% plant-based matter in it will give you thicker, fuller, and healthier eyebrows, which you have been craving for so long. This product also guarantees to stimulate a tremendous growth of the eyebrow hair in just 30 days. And you know, it even bears the specialty of amino acids, antioxidants, and various vitamins.
Ingredients
 It contains Panax Ginseng, which strengthens the root of your eyebrow hair. Rosmarinus Extract helps get thicker eyebrows. It also improves blood circulation in your eyebrow area. Biotin works on the thickness of eyebrows. Last but not least, Vitamin E gives your brows a dark hue.
It is tattoo-friendly. The serum is cruelty-free as well. You will be glad to know that prostaglandin, sulfate, paraben, phthalate, synthetic fragrance, etc., have no place in the serum. For the initial two months, use it twice daily. Gently wipe the wand across your clean brow arches and wait to see the miracle.
Pros
It is safe for use daily.
Amino acids boost blood circulation, elasticity, and strength of hair.
It promotes follicular growth.
It makes brows fluffier.
Cons
It may cause loss of hair once you stop using it.
Sometimes it causes irritation, reddened eyes.
It often dries out the skin along the brows.
No products found.
Forchics has even designed a bundle kit with the two for the convenience of its buyers. All the products created by the brand are effective for both men and women of all ages. Yes, you heard it right. All the products are unisex.
No products found.
Here's what their Customers Say | Forchics Reviews
Tina Dao says, "First off, ForChics lash growth serum is fantastic! I've noticed results after a week or so, and now I have longer & fuller lashes. I've used other brands, and honestly, it was a waste of money as I did not see results. The icing on the cake for me not only did it work, but it did not irritate my sensitive eyes (a huge relief).
I am going to keep using it and highly recommend this product! "
Lew says, "Simple ingredients, and works, they even give you a mini lash measurer so you can see your progress!! Love love! !"
Again, Elise says, "My eyebrows were big insecurity of mine for the longest until now. I'm so confident with them now that I don't have to try and fill them in every day. The pictures here are only a MONTH of me using the serum."
Becky has said, "Ever since I started using this enhancement, my lashes and brows have grown beautiful and healthier. Will continue buying and recommend others."
You Might Like : Younique Lash Primer Review – Takes Your Natural Lashes To Next Level
FAQs | Forchics Reviews
Is Forchics vegan?
All its products are vegan and organic.
How long does Forchics take to work?
As said by most of the customers, its products start showing results in less than three weeks.
Is Forchics safe?
Forchics never compromises the health of its customers. So, the brand has designed all its products so safe that you can use them daily.
Do Forchics have any side effects?
It generally doesn't show any. But, still, avoid contact with your eyes. Even if it comes in contact with the products, do rinse with cold water.
What result can I expect from Forchics?
Forchics products start getting into action in no more than two weeks. To see 70% effectiveness, you have to follow a daily routine for using the products.
How are Forchics products elixirs for my eyebrows and eyelashes?
Proteins and vitamins make your lashes lustrous. The mineral-dense formula in the products replenishes the fallen lashes. And the moisturizing agents lock in hydration.
Closure | Forchics Reviews
In the days of yore, it used to be too painful and costly to get shiny eyelashes and fuller, fluffy eyebrows. But, nowadays it's not that difficult anymore. Thanks to the boom of technology. In the earlier days, the majority of women opted for false lashes. But, it sometimes gives an out-of-place look. The look that falsies give goes very well with formal clothing but not always. Forchics knows your needs. So, it has presented creations that have earned much praise from its users. They are so easy to use!
Perceiving your needs, we also presented this Forchics Reviews to help you decide whether you should or should not go for it.
If you have any of your personal views, please let us know. We are in all our ears.